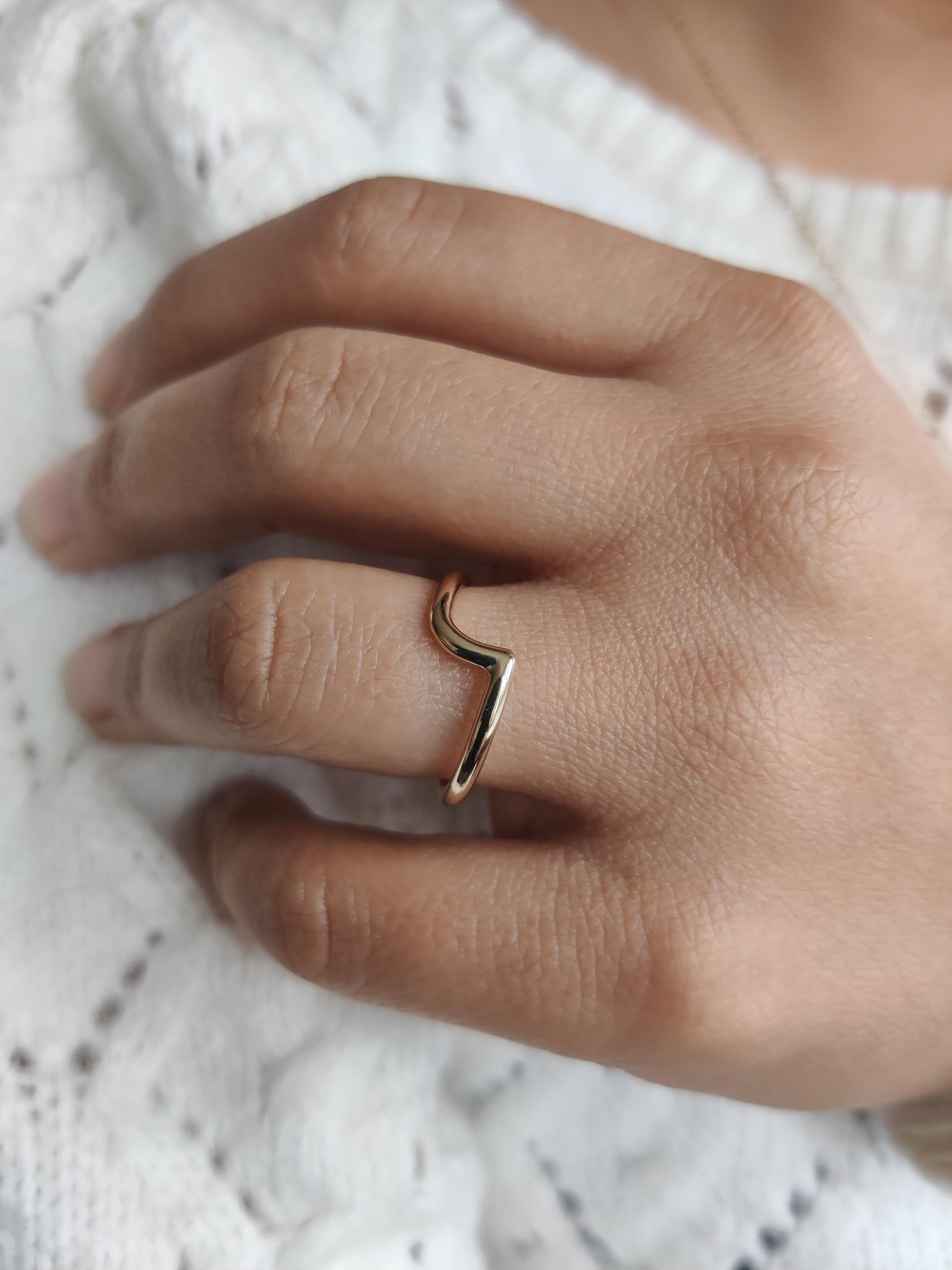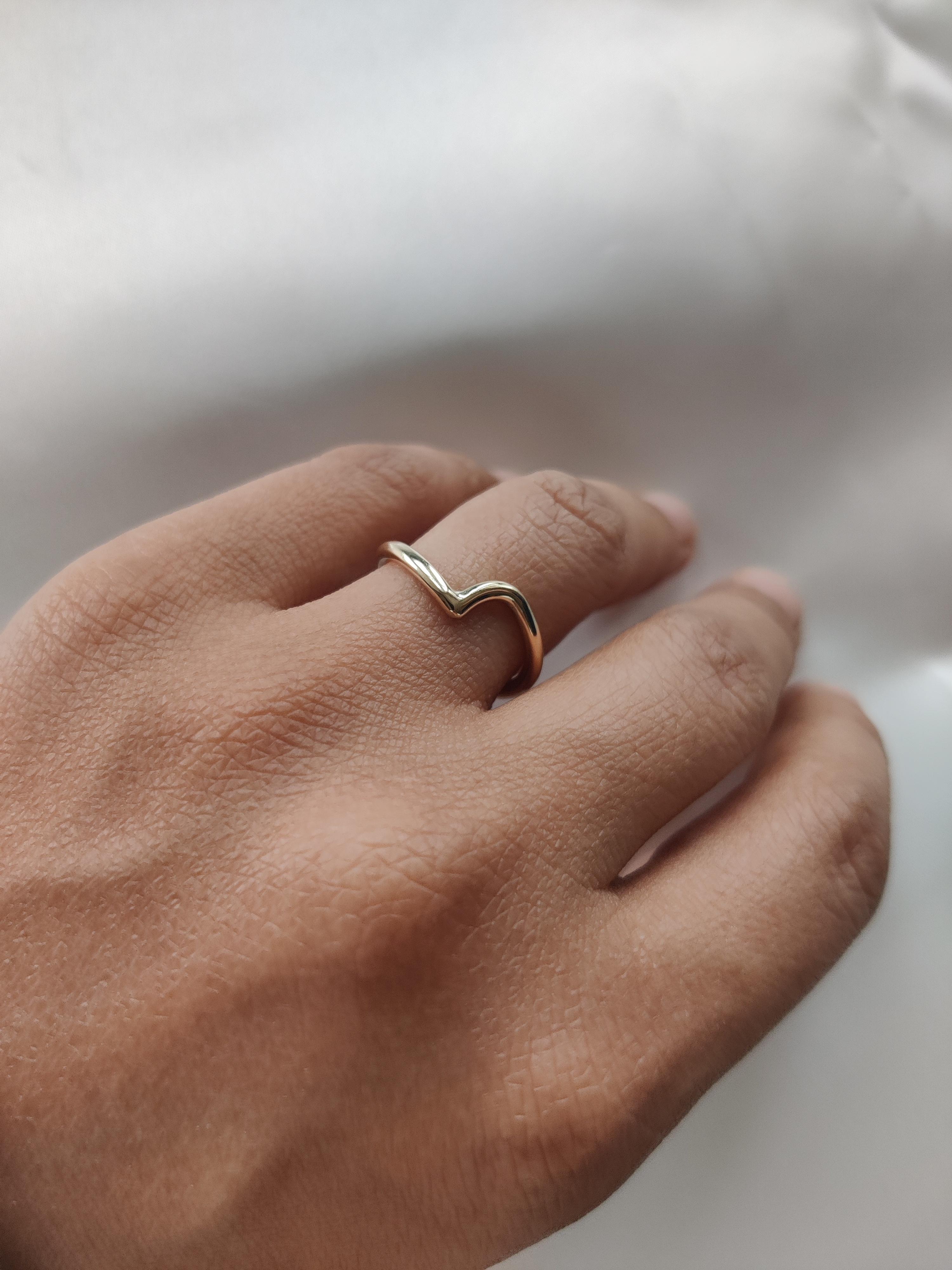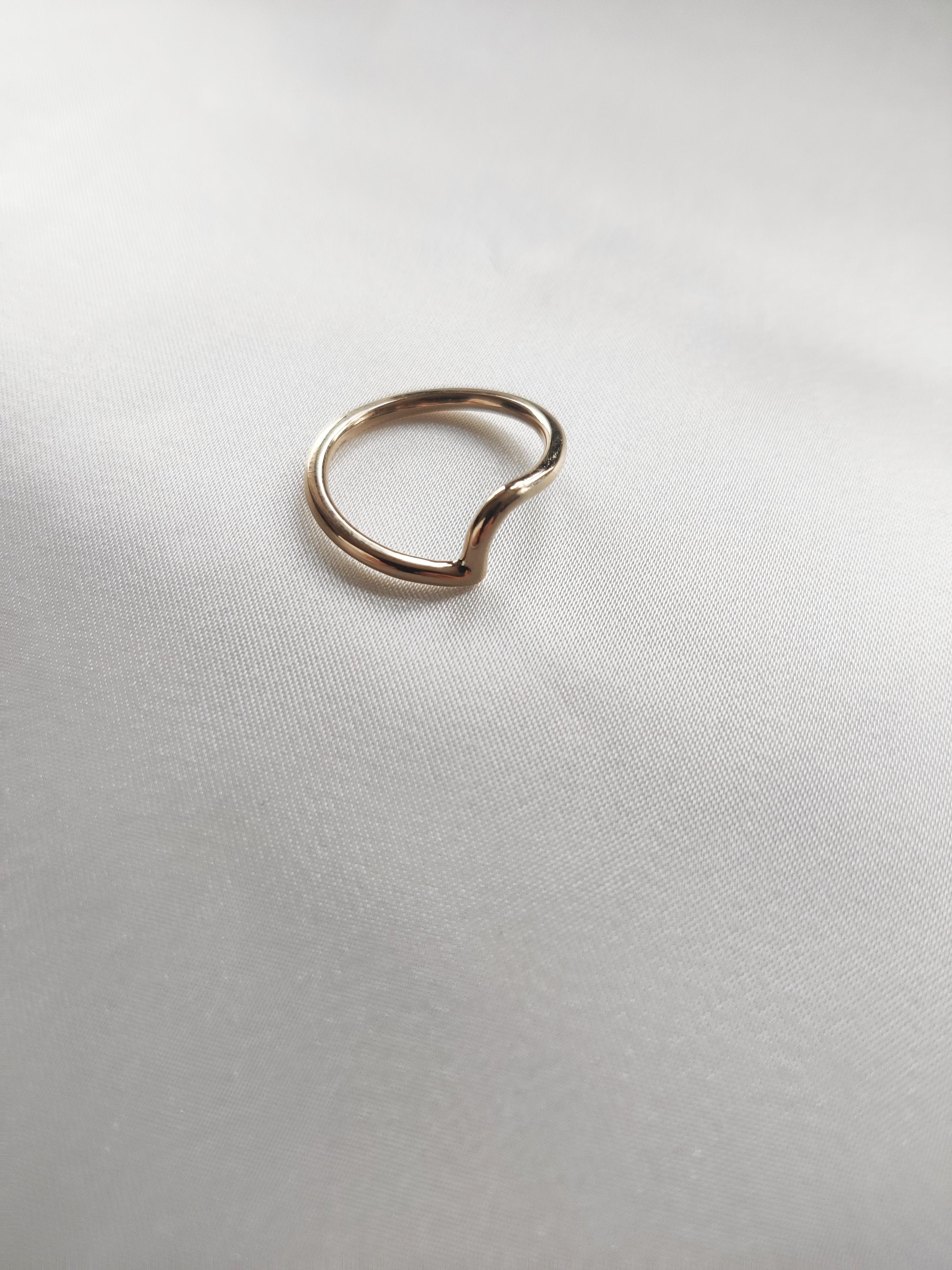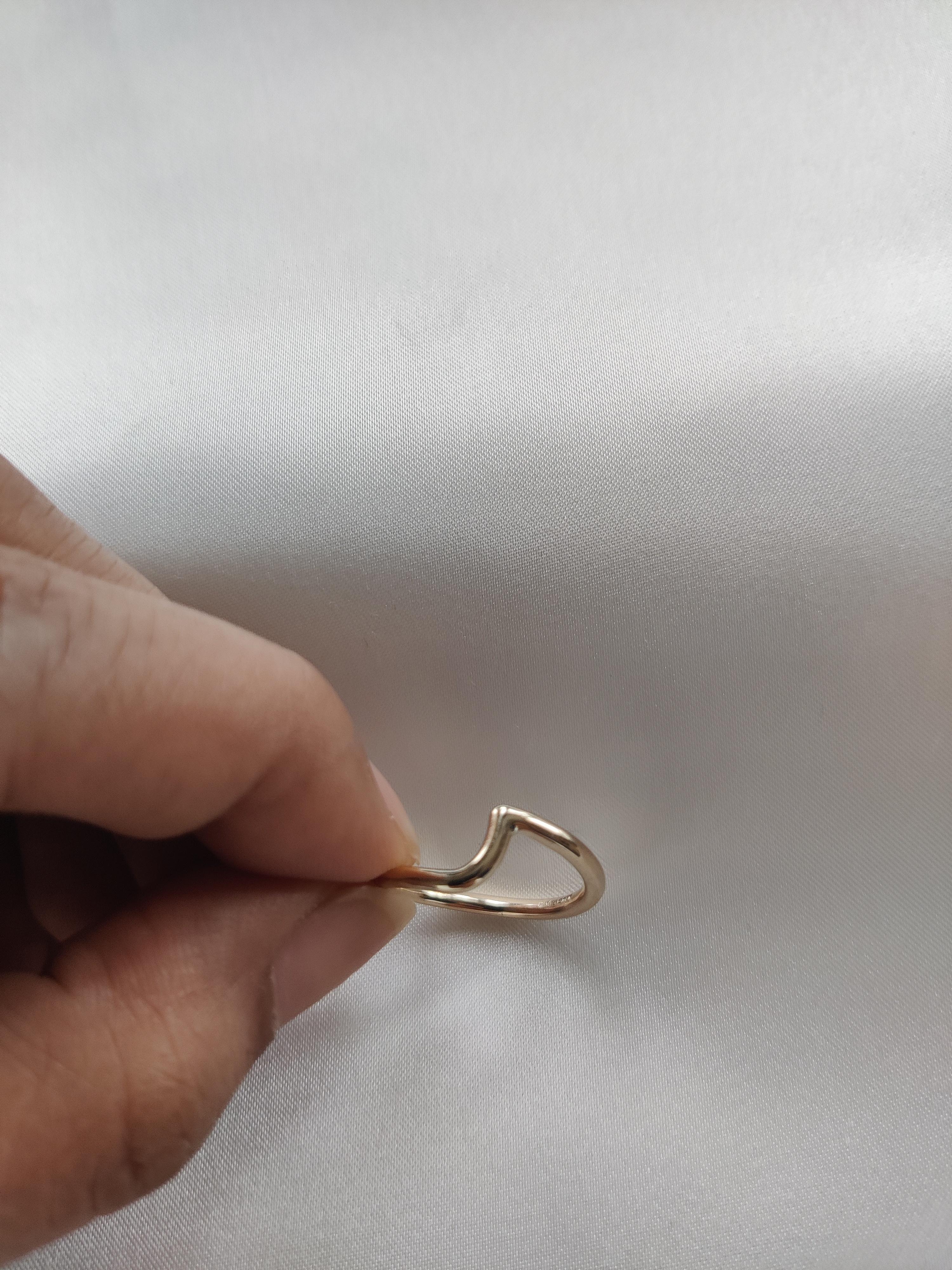 Wishbone rings also called chevron rings refer to a band with V-shape point and makes for a very versatile jewellery choice. It's frequently chosen as a meaningful wedding band or simply as a stacking ring to wear on its own. 
Our unique design of a wishbone ring comes from an idea of adding your heart into it. The unique shape includes a wave of a heart which represents love and well wishes. The wearer will treasure this ring for eternity.
Handcrafted at our own studio in Royal Tunbridge Wells by our very own owner and founder, Gavin. He originally created this ring for a friend who wanted to gift his wife a new wedding ring. The shape needed to match the unique engagement ring, therefore Gavin had to creatively bend the gold metal to compliment the existing engagement ring design.