Teal Sapphire Gold Stud Earrings
Teal Sapphire Gold Stud Earrings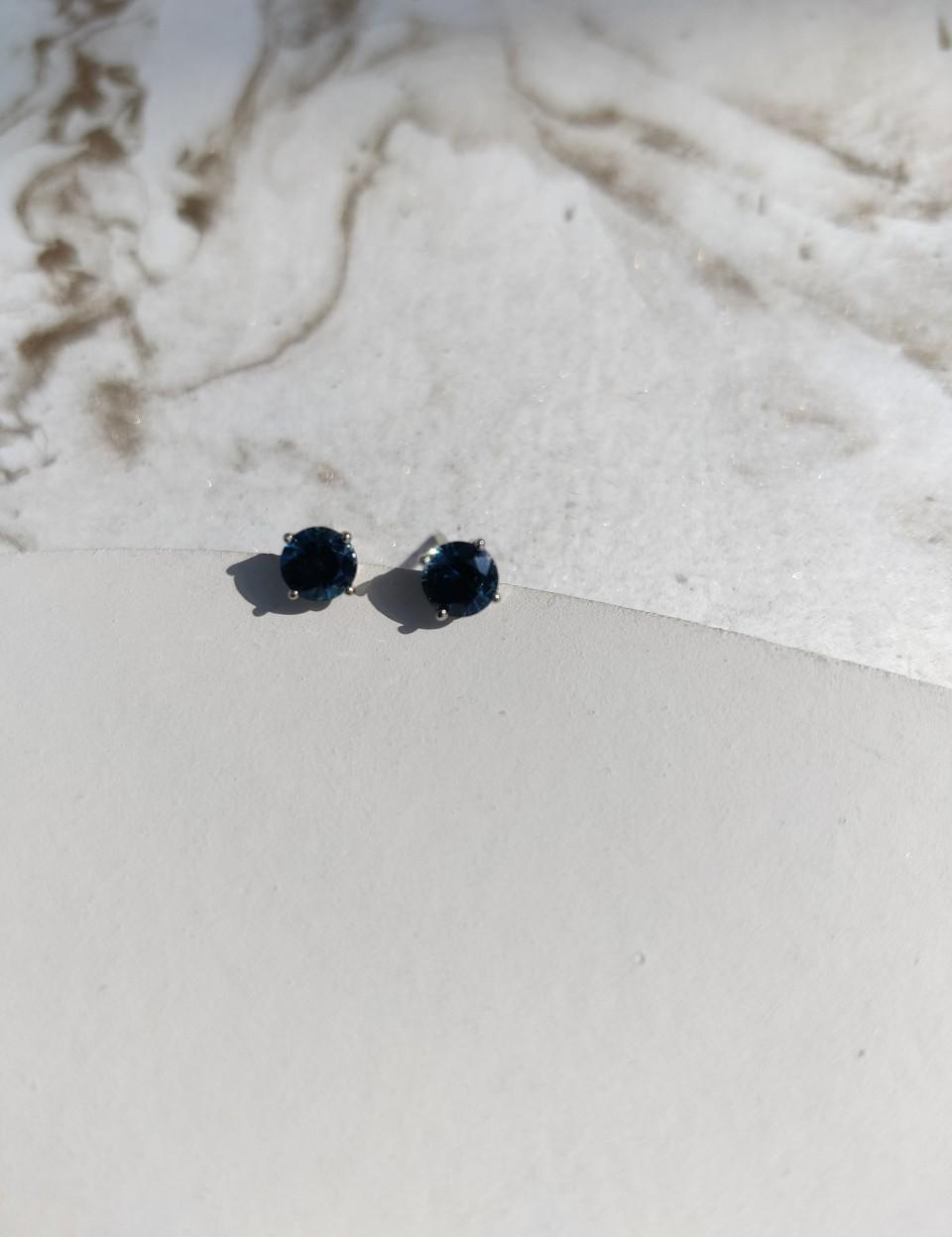 A very rare gemstone to wear as studs. Truly stunning and extremely valuable.
The September birthstone is sapphire – a gem that's been cherished for thousands of years. Although the term sapphire usually refers to the blue variety of corundum, this birthstone comes in a rainbow of other colours. Teal Sapphire is a unique and special variety of corundum that features two of nature's most majestic colours; deep ocean blue and vivacious green.
Sapphires have been long associated with royalty and romance and are also said to symbolize fidelity and the soul. "Sapphire" comes from the Greek word sappheiros. 
The September birthstone has traditionally symbolized sincerity, truth, faithfulness and nobility. For countless centuries, sapphire has adorned royalty and the robes of the clergy. The elite of ancient Greece and Rome believed that blue sapphires protected their owners from harm and envy. Clerics of the Middle Ages wore sapphires because they symbolized Heaven.