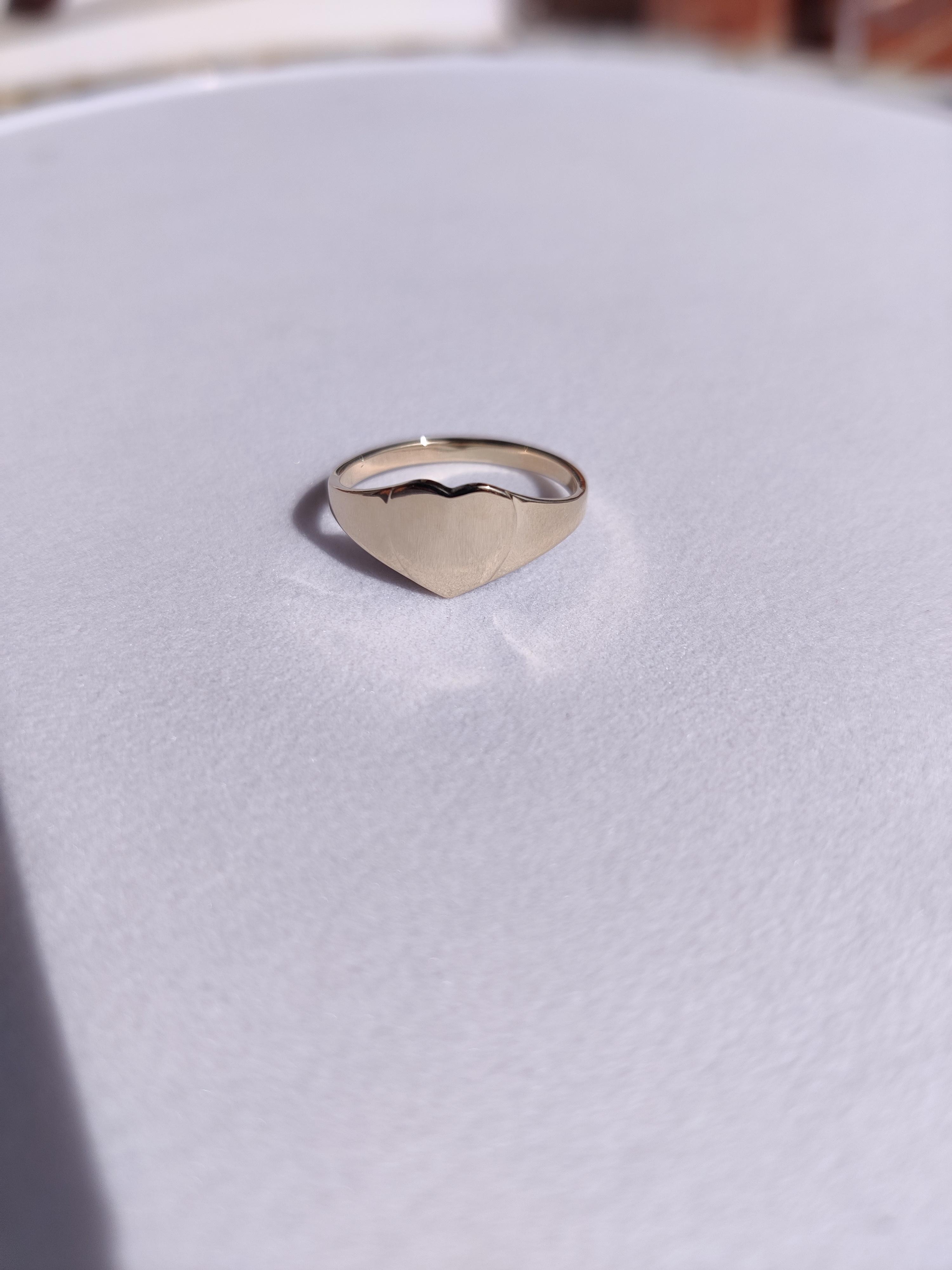 A classic heart signet ring in 9ct yellow gold perfectly handcrafted just for you. Add a gemstone of your choice and make it completely unique to you.
Worn by nobility in many cultures, signet rings were instantly recognisable as symbols of power or importance. This women's signet ring will make the perfect gift to yourself or to someone very special. 
Gemstones are 1mm - 1.2mm each and will be placed in the centre of the heart. Customised pieces are not eligible for return.