Half Eternity Ring with Channel Set Diamonds
Half Eternity Ring with Channel Set Diamonds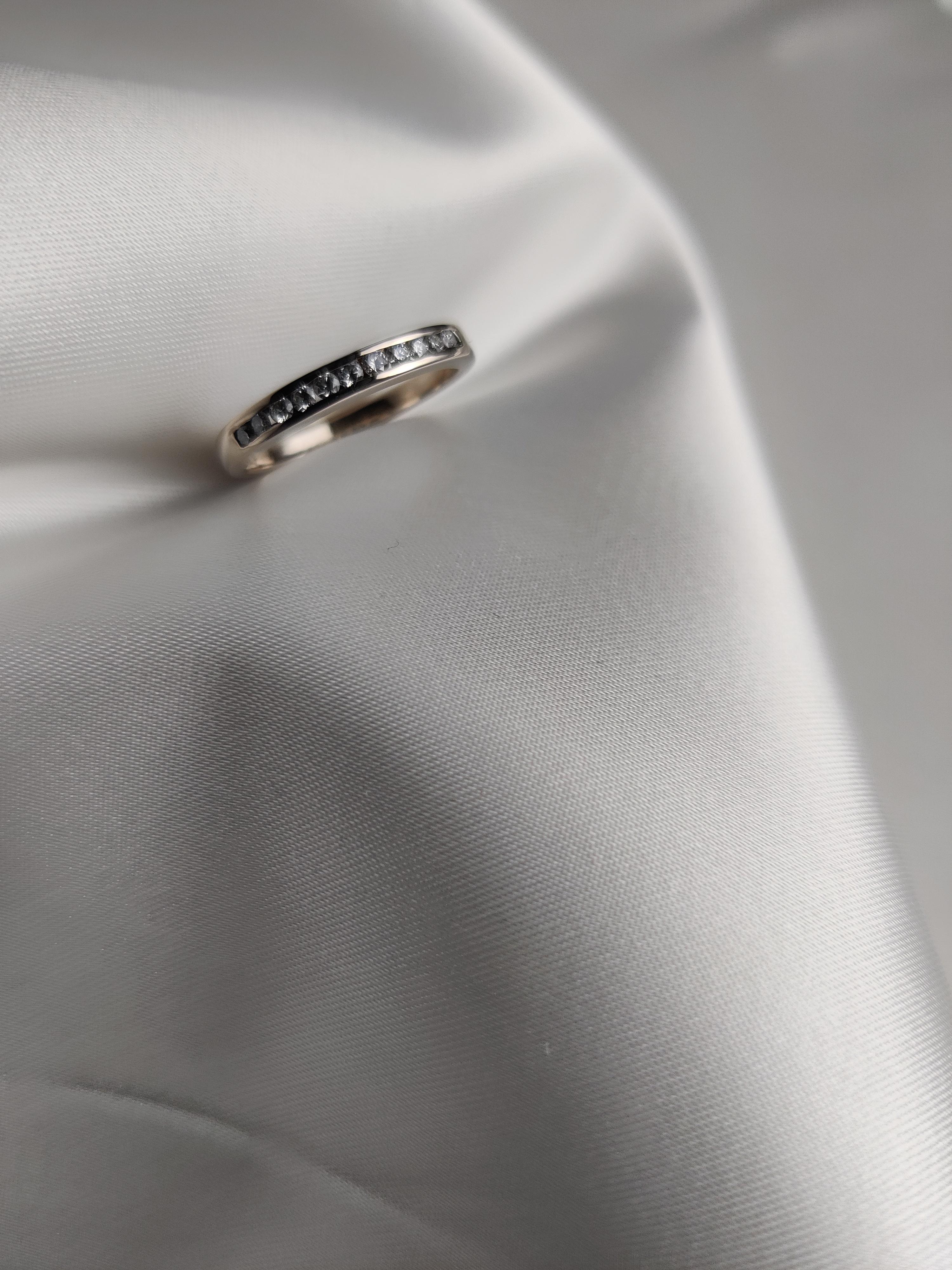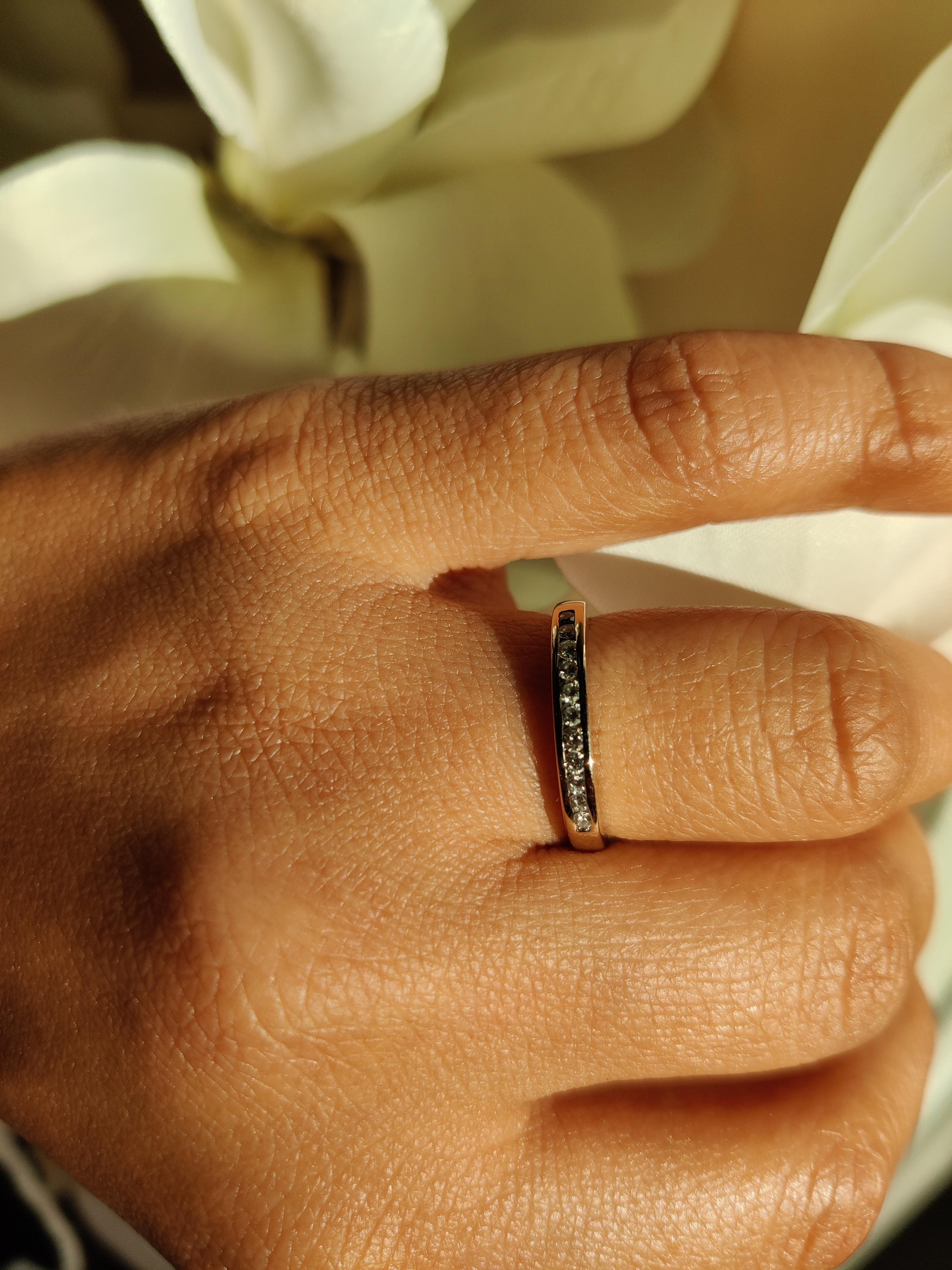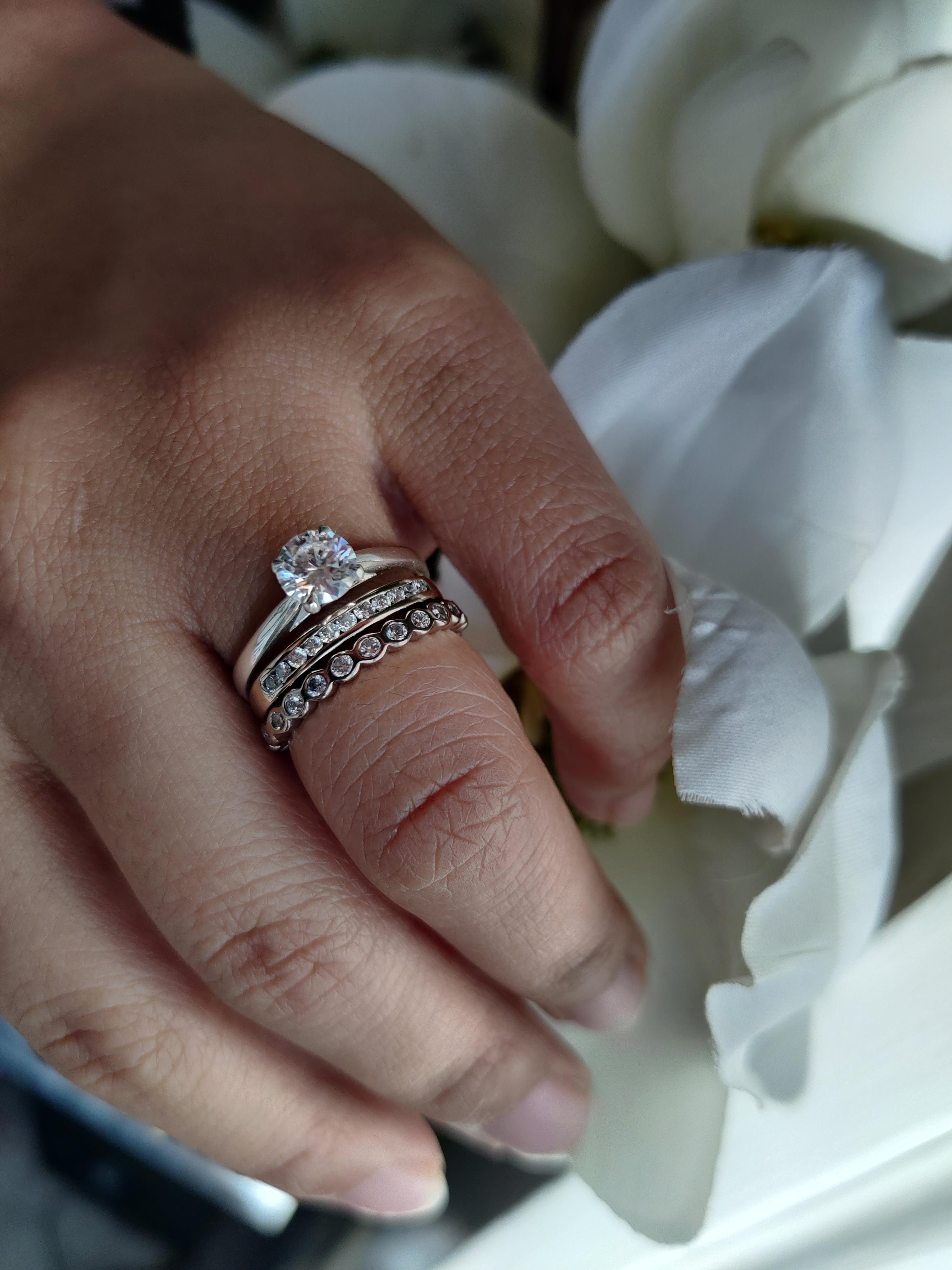 Eternity rings date back to centuries and are said to signify the eternal love and life that a couple will share together. Half eternity rings features a continuous line of stones on the face of the ring. Choosing half eternity rings as a wedding ring has an increasing popularity for wedding jewellery. It is beautiful, complimenting to the engagement ring and adds classic touch.
Our design of half eternity ring is taken from Lorraine's (our founder), own wedding ring that Gavin designed and made himself. The band has a thicker depth on top where white diamonds are channel set. 
Elegant gold ring wrapped around your finger made from 18 carat hallmarked precious metal. Part of the Signature Collection, handmade jewellery in our Royal Tunbridge Wells Studio. A wedding jewellery to treasure for a lifetime. Intricately adorned by stunning white diamonds in channel setting whilst also boasting simplicity. This stunning white gold ring can also be added to your collection of everyday jewellery and stacking rings. 
The diamonds can be replaced with any gemstone of your choice. Please feel free to get in touch to customise your wedding jewellery.