Ear Piercing

We are a licensed and Inverness accredited ear piercing provider located at Salomon's Estate.
We believe you should focus on the memories and let us handle the rest. We are committed to making sure your ear piercing experience is the best it can be by providing the safest, most technologically advanced ear piercing system available.*
What is the Inverness Piercing Instrument?
Our Inverness Piercing Instrument is a Medical Grade 1 device which pierces the ear with a surgical honed piercing point, this allows the piercing to be very similar to a needle piercing and very safe. It will not shatter the cartilage and cause damage to the ear.
If you have been told by consumers and retailers it is not safe, I believe they have put our piercing instrument into the same category as a piercing GUN. I can confirm our system is nothing like a gun.
Guns shoot a blunt, thick piercing stud through the ear using a spring/ trigger action. This is where it can damage/shatter the cartilage and cause discomfort to the lobe, therefore in many areas across the world guns have been banned from piercing.
Integrity & Innovation - Our Exclusive Features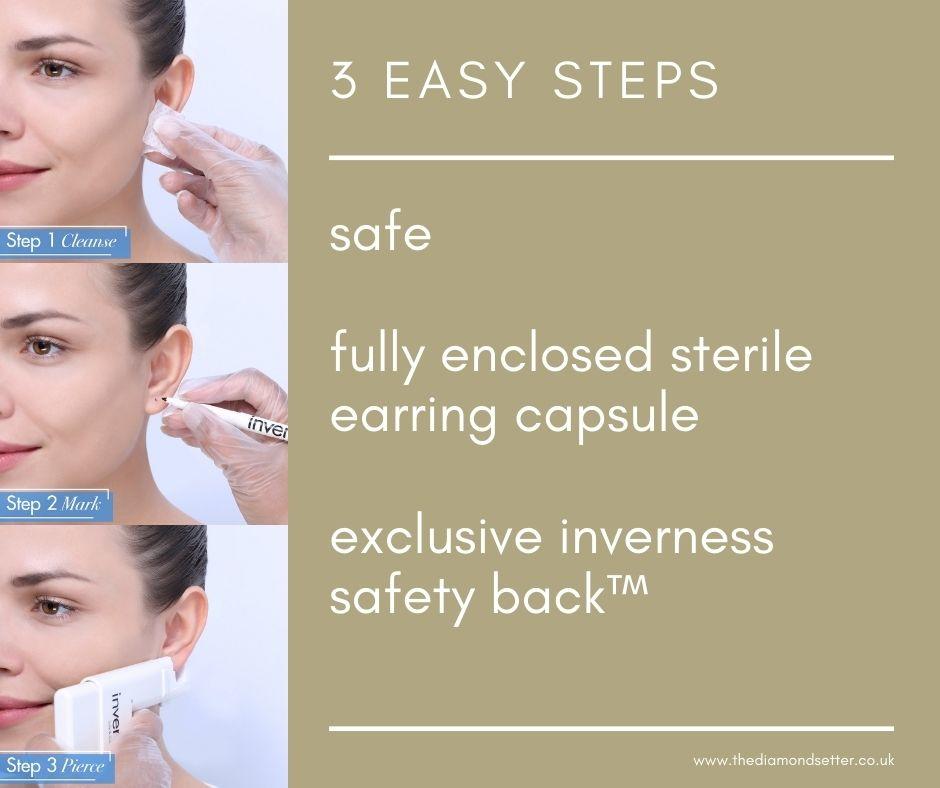 You may see other ear piercing systems on the market, but only Inverness has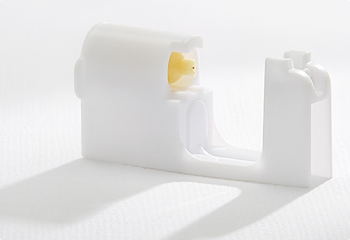 Fully enclosed Sterile Earring Capsule
Our pre sterilized earring capsule ensure the safest ear piercing possible by preventing the piercing earring and Safety Back™ from being exposed to possible contaminants prior to piercing.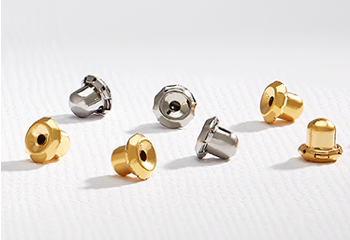 Exclusive Inverness Safety Back™
Our exclusive Safety Back™ shields the sharp piercing tip and prevents the earring back from being squeezed too tight. This provides ample space and air flow while the piercing heals.


From £35 only, including our piercing earrings, professional ear piercing service and cleaning solution. The full menu can be found here.
Inverness Aftercare Solution
At Inverness, our care doesn't stop once your ears are pierced. Our Aftercare Solution, which comes free with the service is specially formulated to soothe and cleanse your newly-pierced ears without the drying or chapping that can come from using rubbing alcohol or hydrogen peroxide.
To learn more about our piercing system, visit our Frequently Asked Question page or get in touch with us.
To book your ear piercing, please book an appointment and if you have any questions, please contact us
* Contested by our competition in the UK and validated by the ASA (Advertising Standards Authority)