A handy guide to paring your wedding jewellery.
Full of sentiments and symbolising your love for one another, wedding and engagement rings do not simply stack, instead they should sit harmoniously.
Ask yourself if you want a wedding band that contrasts with the engagement ring, or you wish to maintain a unified aesthetic. First thing on your list should include the thickness of the band, the type of metal, and the setting.
Let's take you to a guide in pairing a classic solitaire engagement ring. This ring can either feature a diamond or gemstone with plain band or for a little more sparkle, a pave shoulder. Solitaire rings often sit on a slender cross-section which means considering a tapered wedding band is ideal. Look for a pinched band or when the band becomes thinner in the centre, in order for the rings to sit flush and create a beautiful ring pairing.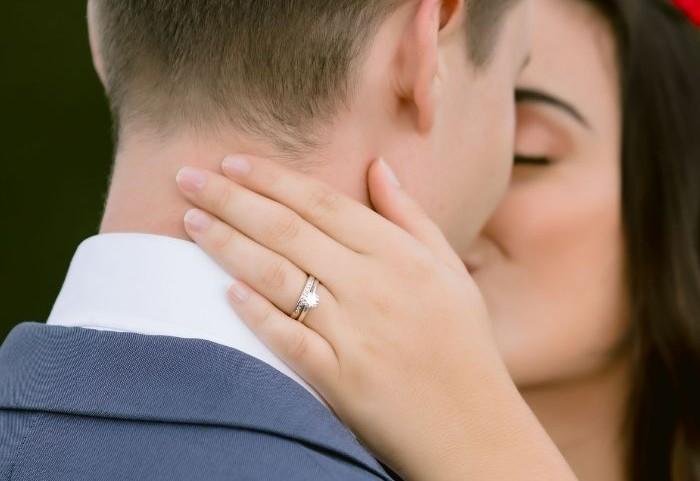 A bezel or rub over setting is a modern look which means pairing it with a sleek and minimal wedding band would make a great fit. If you'd like to make it extra special choose to have it set with more bezel set diamonds on the shoulder.
For the band to sit flush, choose a shadow band that contours your engagement ring. For a perfectly coordinated pairing, choose a wedding band that matches both the metal and thickness of the engagement ring.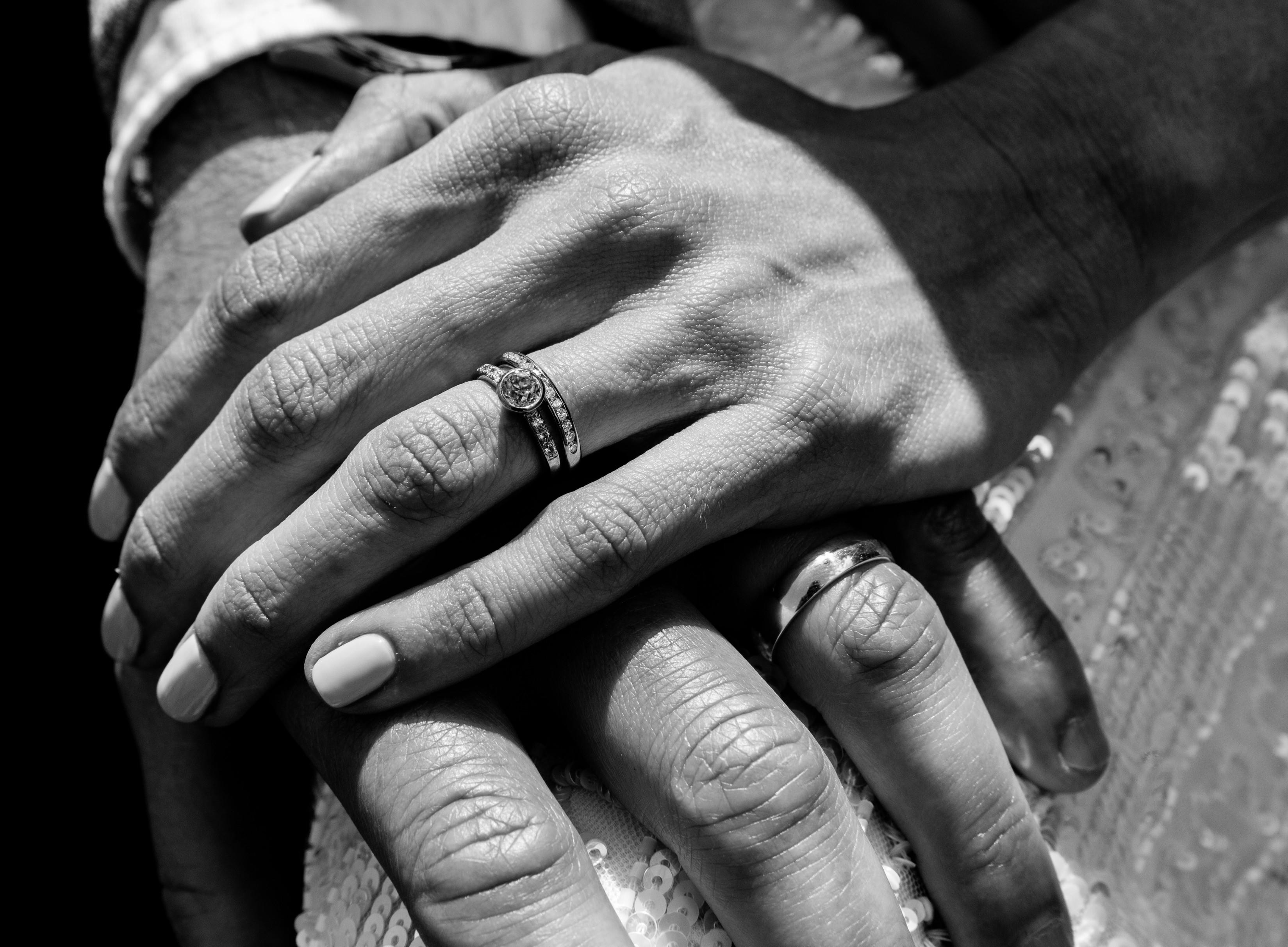 Pairing a stunning halo engagement ring. These rings are already a statement in terms of engagement rings. If you don't want to distract from the beauty of your engagement ring, opt for a simple wedding band. However, you can add a further touch of glamour by pairing it with a pavé diamond wedding band.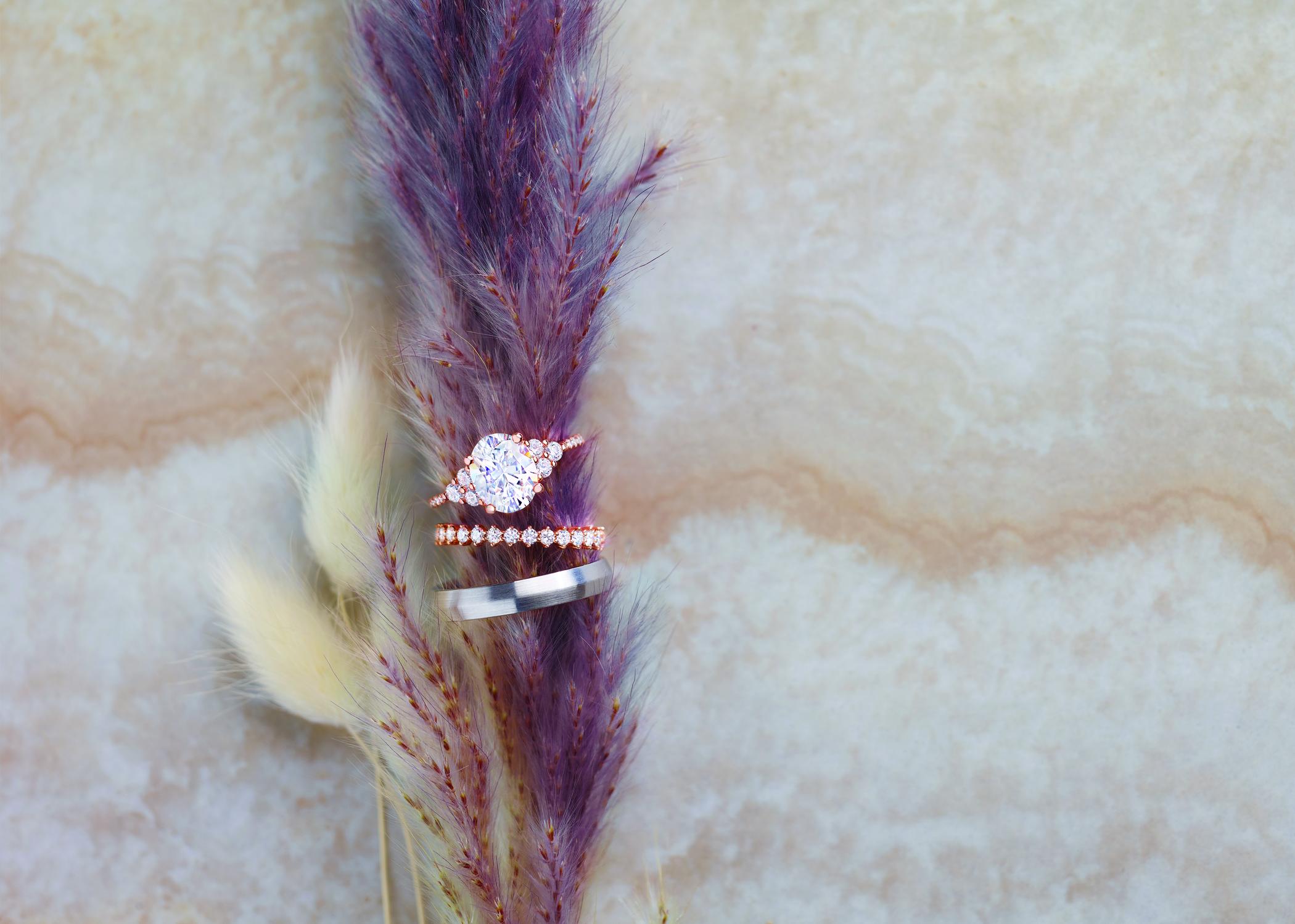 The diamonds in a halo engagement ring often sit slightly higher, so for your rings to fit, choose a thin wedding band.
The exciting tension set engagement ring calls for a shaped wedding band or a twisted wedding band. This contemporary design of an engagement ring showcases a diamond which usually sits in a high, or tampered, mounting.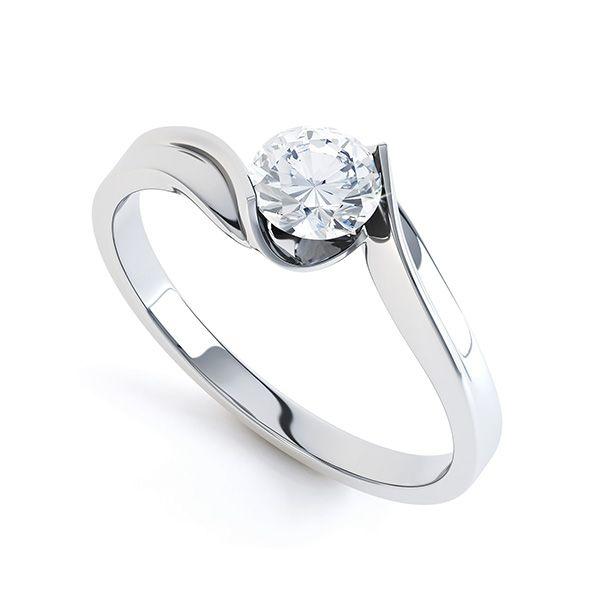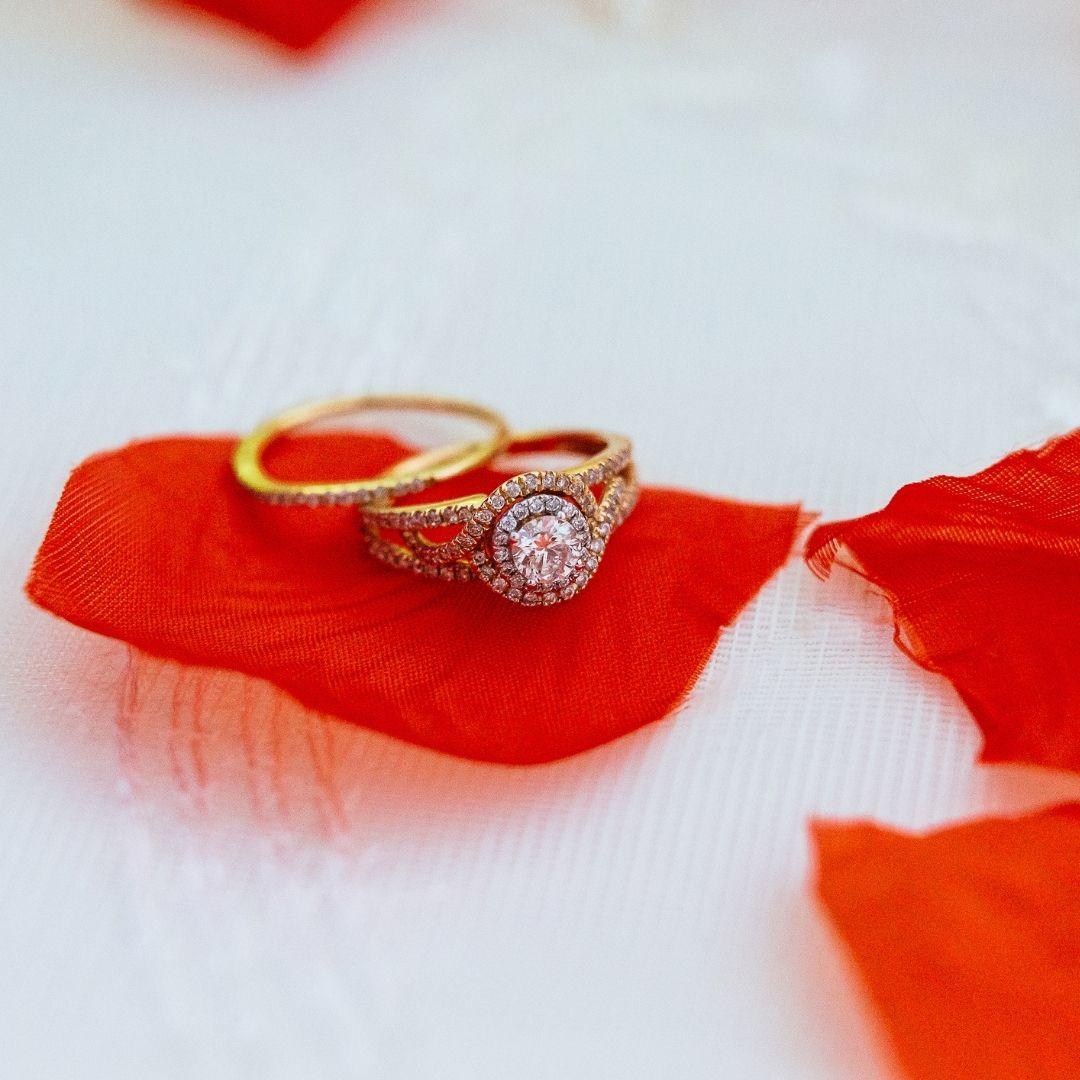 Vintage style engagement rings are ethereal and in our opinion should not be overshadowed by your wedding ring. Therefore, pairing it with a thin or braided wedding band is an ideal choice.
When it comes to mixing precious metals, we highly recommend that you choose the same metal as your engagement ring. Know the difference between an 18ct white gold and platinum. Here are more tips to find out.
To help guide you in choosing the right wedding ring, a trusted and experienced jewellery designer and maker is the ideal place to go to.
The Diamond Setter offers a no-obligation consultation with honest advise. You will speak directly to the designer and maker which means your vision is understood from the very beginning.
Book your appointment or call 01892 458042.