In the innovation week issue of the Professional Jeweller, Gavin, our co-founder, master jeweller and diamond setter was dubbed as 'setting the gold standard' in Diamond and Gemstone Setting. With more than 20 years experience working on the bench including a role in Rolex back in 2004, Gavin's expertise in setting diamonds and precious stones were the perfect skills to have in his professional pivot.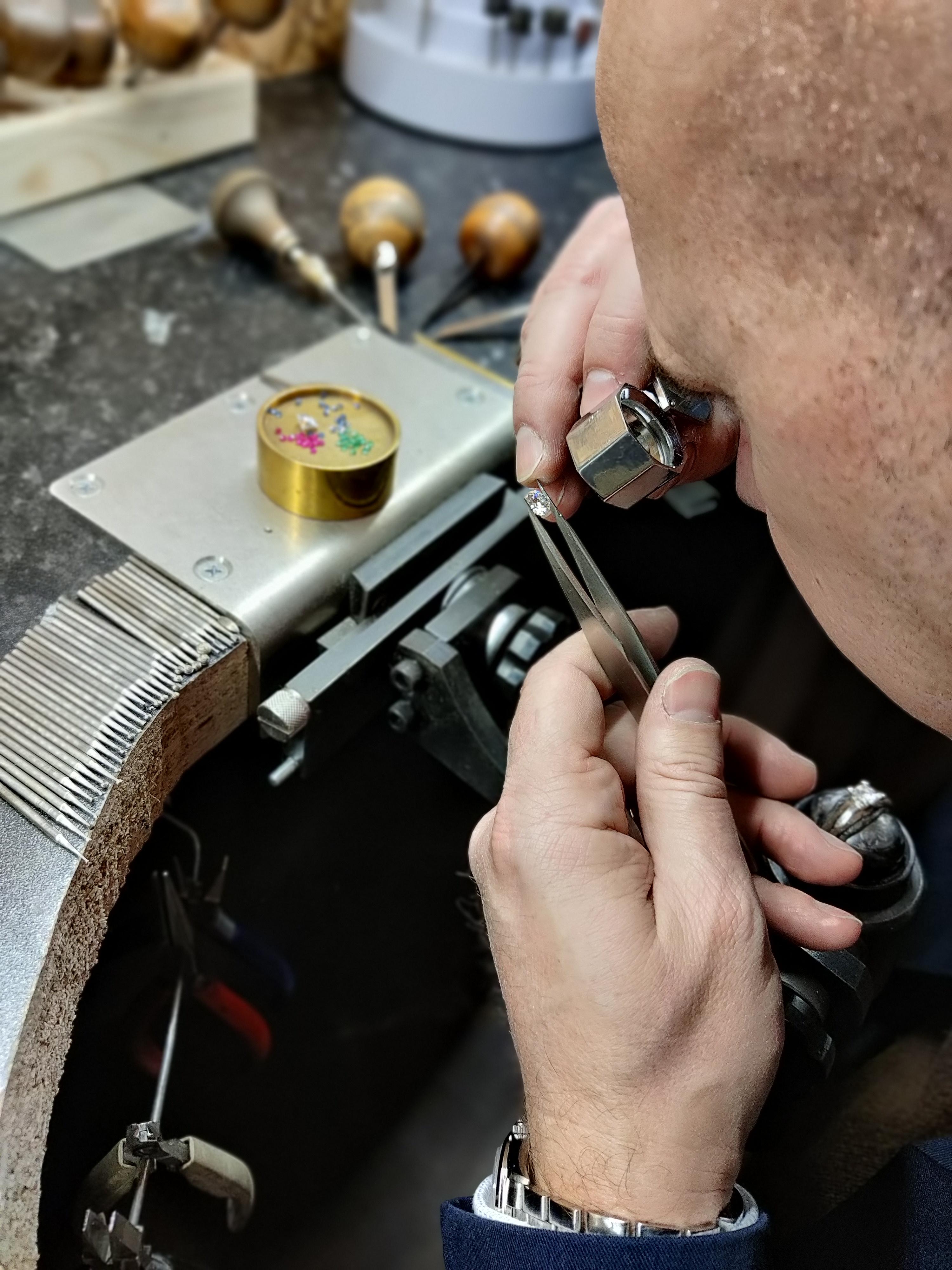 We are a budding jewellery brand, born out of adversity, embracing the challenges. Our story was featured on a full page magazine, February edition of Professional Jeweller.
Apart from digging deep into courage and finding the opportunity through the dark times of 2020, we also focused our talk on craftsmanship and using local talent as part of jewellery manufacturing process. Because of our first hand experience, we know and understand the difficulty and hardship when jewellery companies choose to hire talent outside of the UK to better their economy.
These skills are almost scarce because they are passed on from generation to another, just like a precious jewellery. Aspiring talents who are currently spending years in UK academy should and must have the opportunity to hone their skills, here in their own soil. And the only way to make sure the future generation gets that is if jewellery companies especially manufacturing ones, open their doors to them.
Hiring local talent also aligns with sustainability. It simply means, the jewellery piece created does not incur unnecessary carbon footprints.
As jewellery enthusiasts, we encourage you to continue challenging the trade, by asking the important questions such as:
1. Where is my jewellery made?
2. What is it made of?
3. Who made my jewellery?
Written by: