In a privileged world where access to many products and services are within a click of a finger, are we still looking at authenticity and guarantee?
In jewellery, the phrase from Shakespeare, "All that glitter is not gold" is a significant reminder to know what you're buying, where you're buying from and perhaps extend the question of who made it?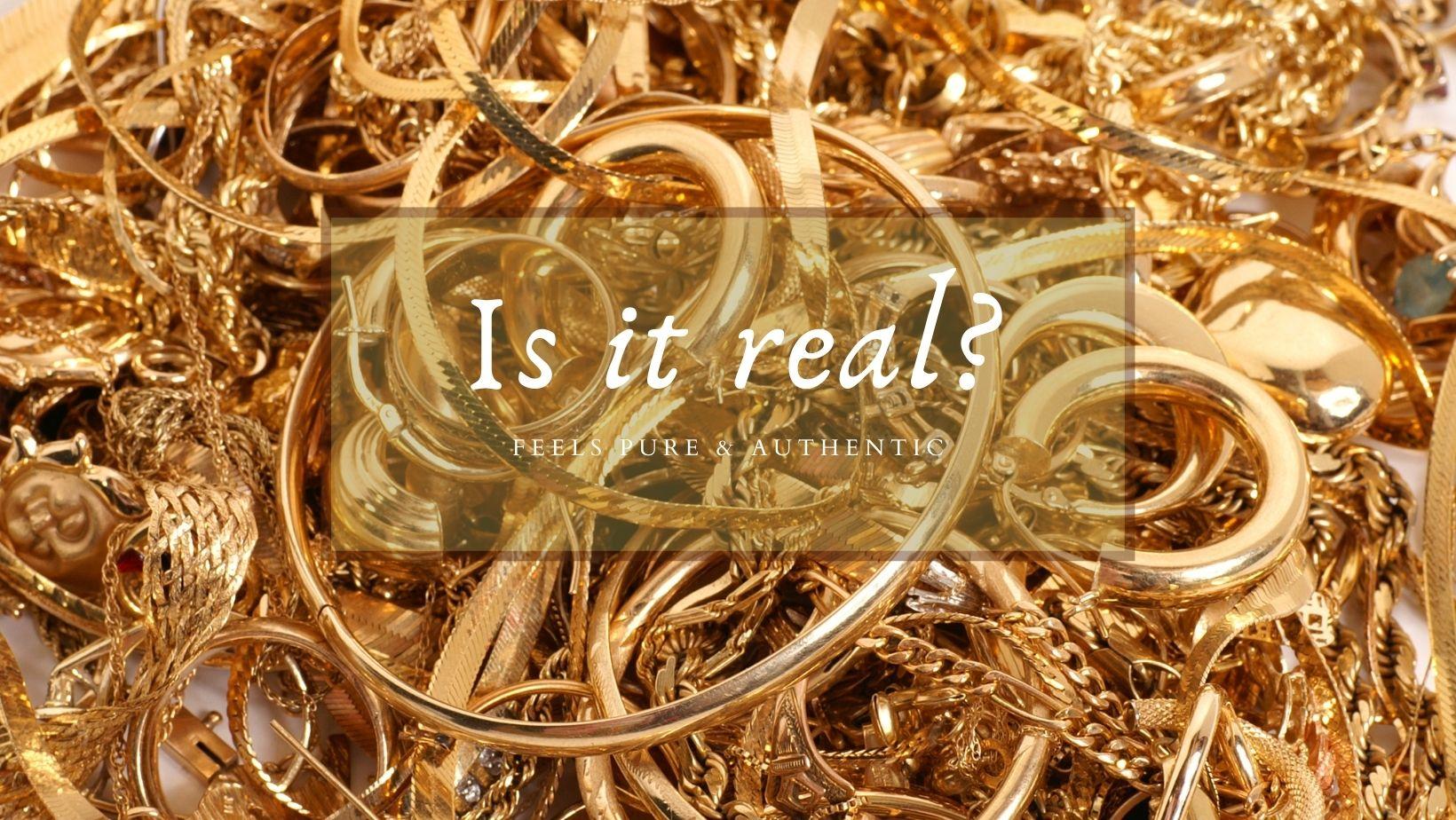 We are a part of a jeweller group and forum where we share experiences, tips and even some horrifying stories that happen far too often in the jewellery world. Long story short, a customer came to this talented jeweller with supposedly, a gold bangle with diamonds and sapphires. It needed some alteration and repair. Upon inspection, it came apparent that the jewellery piece is neither gold nor adorned with diamonds and sapphires. Being the bearer of such news to a valued customer is never pleasant. It turned out, £4000 worth of hard earnt money went to a costume brass jewellery with crystals and not gemstones. A very sad story and something to learn from.
The UK has one of the most stringent policies in selling precious metal. It is a pain to go through and adds more cost but it pays off. The Hallmarking Act 1973 deems it a legal requirement to hallmark precious metal goods before offering to the market. Silver, gold, palladium and platinum are very rarely used in their pure form within jewellery pieces, therefore the hallmark is used to identify the component of the metal in a jewellery piece.
According to the ASSAY Office, a hallmark is:
A set of component marks applied to articles of the precious metals gold, silver, platinum or palladium.
Means that the article has been independently tested.
Guarantees that it conforms to all legal standards of purity (fineness).
Guarantees provenance by telling us where the piece was hallmarked, what the article is made from, and who sent the article for hallmarking.
The standard hallmark formation is horizontal with minimal spacing between the marks. Here is our very own hallmark with TDS as the sponsor's mark.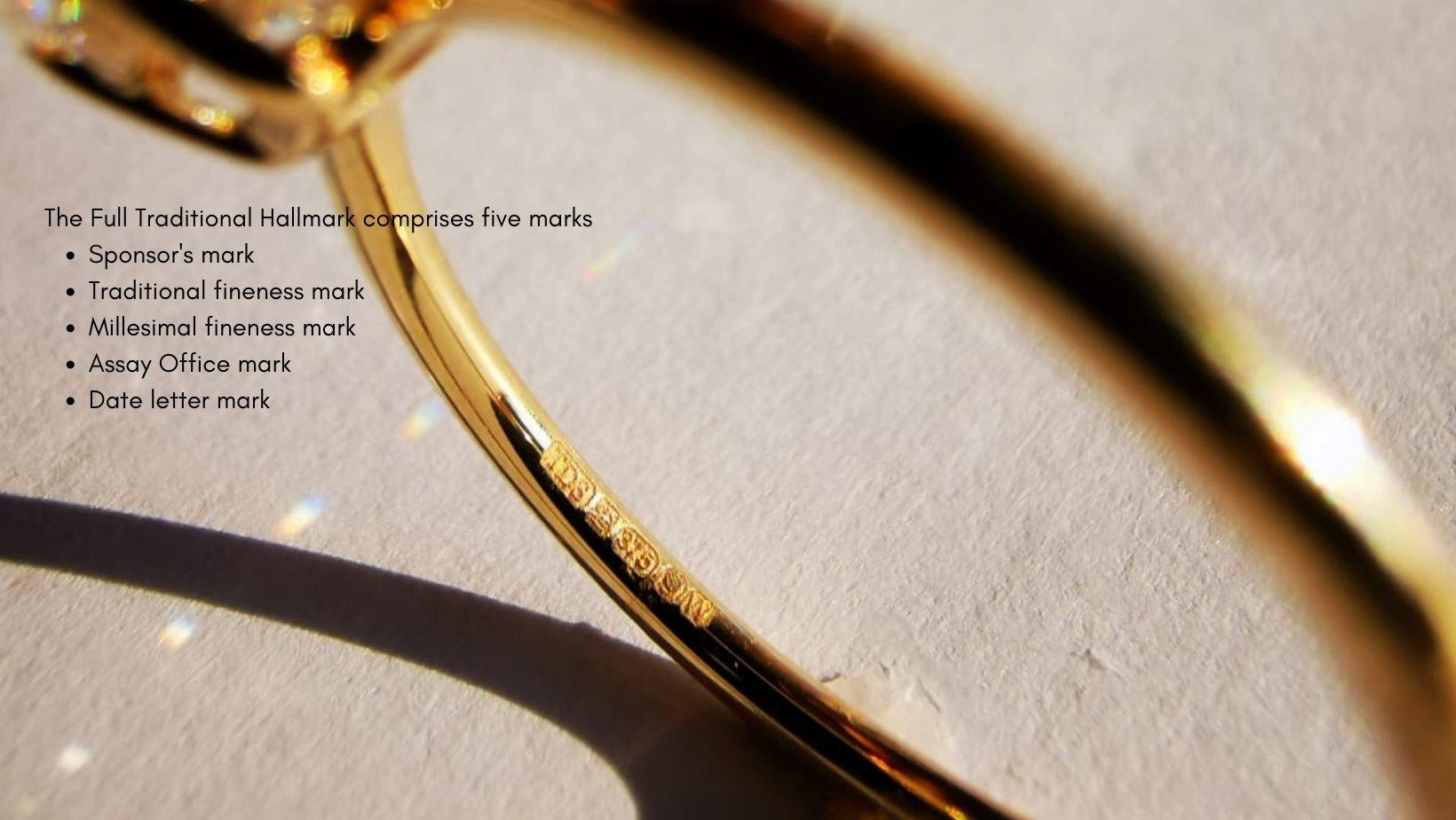 Each symbol has a representation. The Maker's Mark, Traditional Fineness, Quality of Metal,Assay Office Location and Date Letter Mark. Three of these are compulsory. You can read more here.
What benefit do you get from purchasing a hallmarked piece of jewellery?
1. Don't be a victim of fraud like the story we shared above. If you buy something that turned out to be fake, your disappointment and embarrassment can't be reversed and of course, the hard earnt money you spent is gone, with nothing to show for it.
2. Health reasons. You want to know what it is that you wear. If dangerous heavy metals have been added to the item, you may be at risk.
3. Jewellery valuation - Whoever is valuing your jewellery, this is the first thing they will look at. A hallmark attribute adds to the value of the jewellery piece.
4. Peace of mind knowing you have authentic jewellery.
What jewellery is exempted from hallmarking? Precious metal pieces below a certain weight will not require hallmarking. These include:
Silver 7.78g
Gold 1g
Platinum 0.5g
Palladium 1g
There are a number of other exemptions maintained by UK law, for example, vintage pieces, those that were made before 1950 do not require a hallmark. For a full list of exemptions, read the government's advise on hallmarking.
When you visit our studio at Salomons Estate in Royal Tunbridge Wells, look out for the hallmarking notice or download it here.
Are you ready to commission your bespoke jewellery piece, hallmarked of course. Gavin will be thrilled to help you translate your vision into reality.
Written by: