Certified diamonds are diamonds that have been graded by a reputable gems laboratory. They are graded based on their 4C attributes. These attributes include cut, colour, clarity and carat weight.
Who certifies your diamonds?
A diamond certificate gives you assurance about the qualities and value of your unique gemstone and serves as the diamond's proof of identity. In the end, it's always important to do some research before buying a diamond and to ensure you purchase from a trusted and reputable jeweller.
Who certifies diamonds?
Independent lab entities evaluate diamonds and issue certificates to verify their grading. Some labs are astringent and consistent whilst others are more laxe. Above all, it is ever important to ensure you are paying the right price for the actual quality of the diamond.
If you buying a diamond online, it is best to buy a GIA or IGI certificated diamond or gemstone as they are the most consistent lab available.
What is Diamond Certification?
Diamond Certification (most commonly from labs GIA, AGS, IGI, EGL, GSI, and HRD) is a document you receive from an objective 3rd party lab that describes a diamond in all of its characteristics.
Along with each diamond you're considering, you should receive and review its lab certification. This lab report or certificate will be issued by a grading entity and describes various elements of the diamond, such as Color, Clarity, length and width.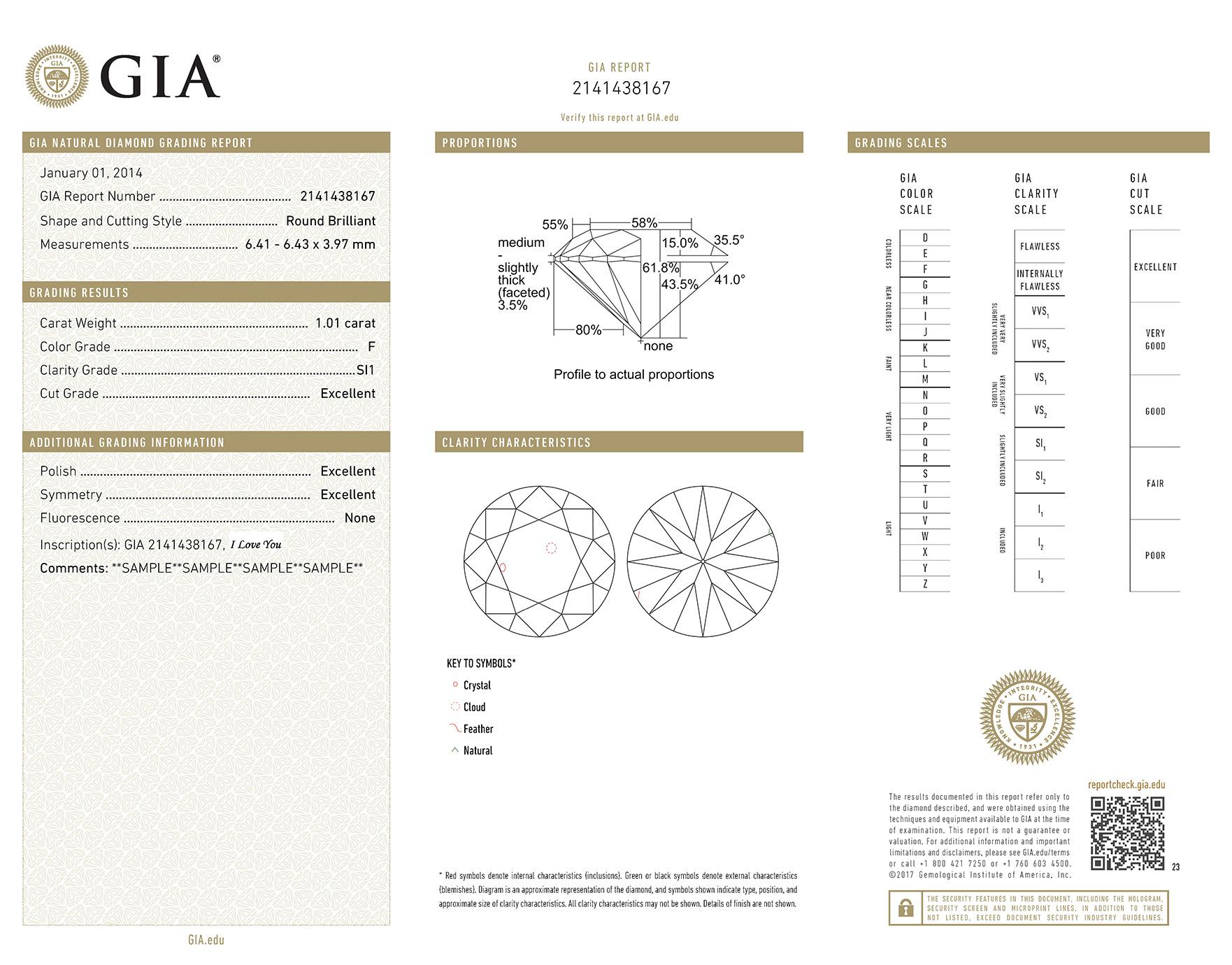 Trained professionals evaluate, scrutinize and measure the diamonds using professional tools, such as a loupe or microscope. Here's a closer look at how this process is conducted by GIA, Gemological Institute of America.
Each entity grades and describes diamonds differently—and sometimes the difference is significant. Several lab entities exist and it's important to know which ones are trustworthy and reliable, and which ones are not.
Because diamond certificates are not created equal, the price and value of diamonds are not comparable across varying certifications. Ensure that you purchase a diamond with a certificate from a highly reputable grading entity like GIA.
What is the best diamond certification?
The best diamond certification is GIA it is the most consistent lab grading entity. That means you can trust their grading in all aspects
Diamond Price and Certification
Regardless of the certificate you receive, the cost should be heavily evaluated. The price should reflect the actual quality, beauty and Cut of the diamond. GIA (Gemological Institute of America) is the most well-respected and renowned diamond grading entity. They are incredibly consistent and provide the greatest peace of mind when purchasing any diamond. GIA has no financial stake in the sale of the diamond and evaluates diamonds on a variety of qualities and elements.
How to choose a diamond?
The budget for your gift is likely one of your most important parameters, but you can make sure you receive the most value for your purchase by learning more about diamonds before you shop. These tips will help you find your ideal gift.
1. Learn about the 4Cs. It is the language jewellers everywhere use to describe the attributes of a diamond, that when taken together, help to identify its overall quality. Quality is ultimately tied up with the price, so it is crucial that you learn the 4Cs so that you understand what you are buying. Read up on carat, colour, cut and clarity.
2. Choose a trained jeweller
Select a jeweller as carefully as you do a doctor, lawyer, or any other trained professional. Find someone who is credentialed, such as a GIA Graduate Gemologist. Take note of their affiliations with jewellery industry groups and professional associations. Use GIA's Retailer Lookup to find a jeweller near you who carries GIA-graded diamonds or has GIA-trained associates on staff.
3. Ask for a diamond grading report
A diamond grading report is an unbiased assessment of the diamond's quality. It provides a description of the diamond's 4Cs and confirms that the stone is a natural or synthetic diamond. The report also discloses any treatments the diamond may have undergone to alter its color or clarity. You can verify the information contained in any GIA report by entering the report number in Report Check, GIA's secure online database.
4. Keep your purchases secure
A laser inscription will help identify your diamond if it's ever lost or stolen. You can request to have the diamond's report number or a personal message inscribed on the girdle (the diamond's perimeter). The inscription is viewable using a jeweller's loupe or microscope under 10X magnification. Diamonds that come with GIA Diamond Dossier® reports contain the diamond's report number laser inscribed on the girdle.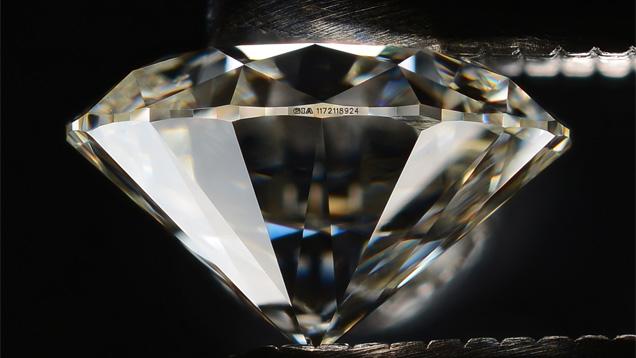 Microscopically inscribing the report number on the diamond's girdle makes it possible for you to easily identify your diamond in case it is ever lost or stonlen.
5. Consider buying diamond loose and have it set in jewellery after.
Are you shopping for an engagement ring, but not sure what your future fiancée prefers in a ring? Consider purchasing a loose diamond and then decide on the mounting together. Make sure to have the loose stone graded before having it mounted.
Ready to find your diamond? You can find some of our handpicked loose diamonds and gemstone here and feel free to ask if there is a particular stone you are looking for.
If you wish to avail of our diamond certification services to GIA, we would be happy to walk you through the process. We will do all the hard work for you including all the documentation required in preparation. Please get in touch.
Email: customercare@thediamondsetter.co.uk
Phone: 01892 458042