Birthstones is a common reference when buying the beautiful jewellery for you or your loved ones. They represent good luck, protection and prosperity. But what happens if you are not fond of the traditional stone for your birth month? Worry not, we did some research and we found that there is a modern selection of birthstones so you have more choice!
Wearing your chosen stone in a ring, necklace or earrings are believed to bring a beautiful aura and attracts positive energy. There is also a belief that some birth stones promotes healing.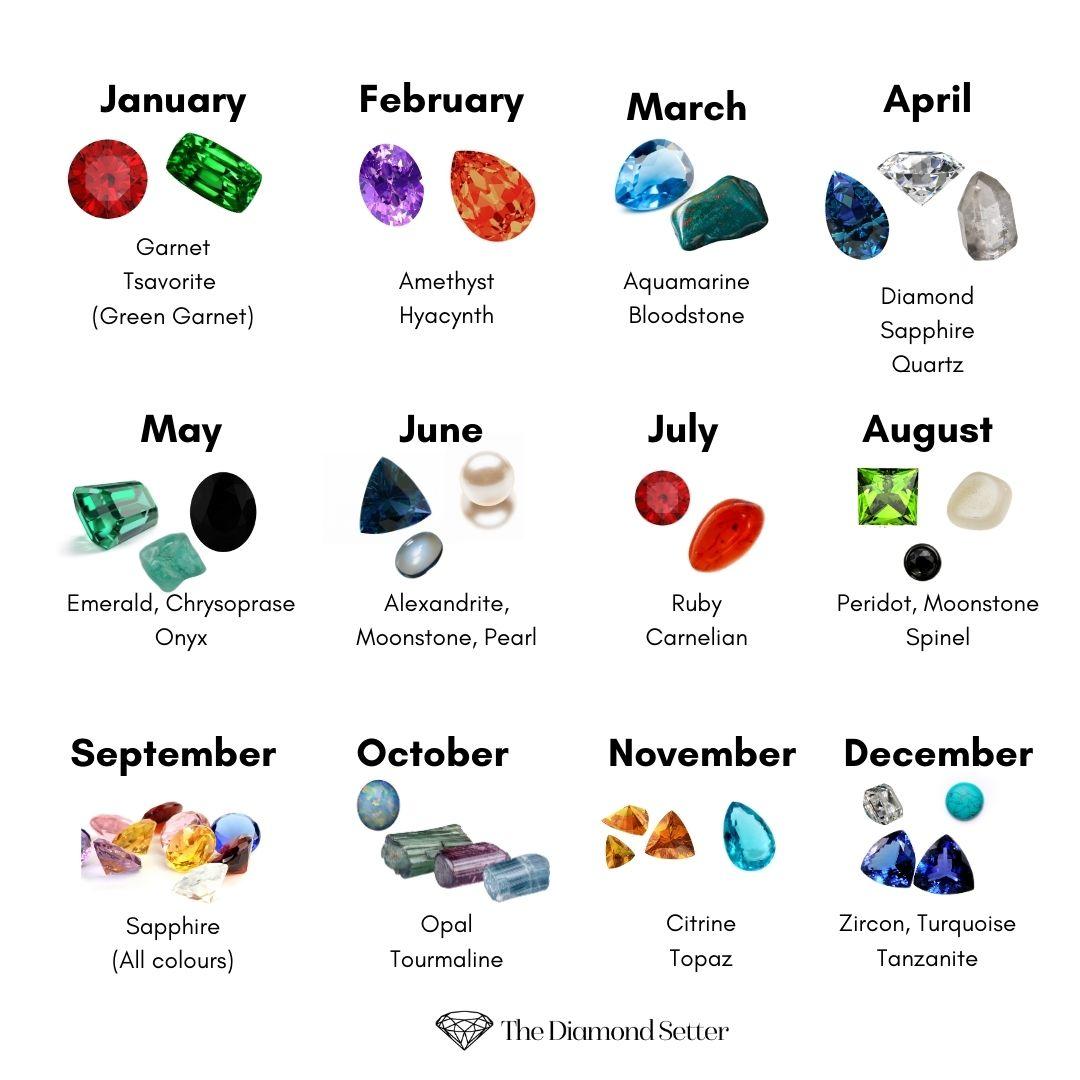 January - Garnet and Tsavorite
Symbol of light, guidance, power, friendship and trust
February - Amethyst and Hyacynth
Gem of peace protection and tranquility
March - Aquamarine and Bloodstone
Gem of hope, health, youth and happiness
April - Diamond, Sapphire and Quartz
Gem of purity, love, innocence, strength and harmony
May - Emerald, Chrysoprase and Onyx
Gem of love, loyalty, life, friendship and success
June - Alexandrite, Moonstone, Pearl
Gem of purity, luck and fortune
July - Ruby and Carnelian
Gem of passion, love, devotion and desire
August - Peridot, Moonstone, Spinel
Gem of spirit, serenity, trust and gladness
September - Sapphire
Gem of sincerity, charm, love and trust
October - Opal, Tourmaline
Gem of hope, faith, brilliance and good fortune
November - Topaz, Citrine
Gem of faithfulness, friendship, optimism and loyalty
December - Zircon, Turquoise, Tanzanite
Gem of prosperity, happiness, clarity and strength
Whether you are shopping for yourself or your loved one, we hope our gemstone guide helped shine a light on the basic of gems and some of the benefits of incorporating them in your everyday jewellery.
Our expert master diamond and gemstone setter will be happy to help you choose the best setting work for any of your chosen stones. Get in touch to make sure your gemstone sits securely in the precious metal but also showcases its natural beauty in your unique jewellery piece.
Written by: