Family heirloom is carried from generation to the next. We spend a significant amount of time remodelling old jewellery at our studio and it is a very valuable experience for us as we get to know our customers more.
We believe that every piece of jewellery tells a story. Many people have old pieces tucked away at home – pieces they don't wear or that are very dated. The jewellery may have been inherited, be of great sentimental value, be broken or have missing elements. It could be your an old engagement ring from your mum or nan, a brooch from a relative or a birthday present that was never a favourite of yours. Remodelling old jewellery is a wonderful opportunity to recycle your metals, diamonds and gemstones into a new and unique piece of contemporary jewellery that you can wear and enjoy for years to come.
We compiled six simple steps of our jewellery remodelling service.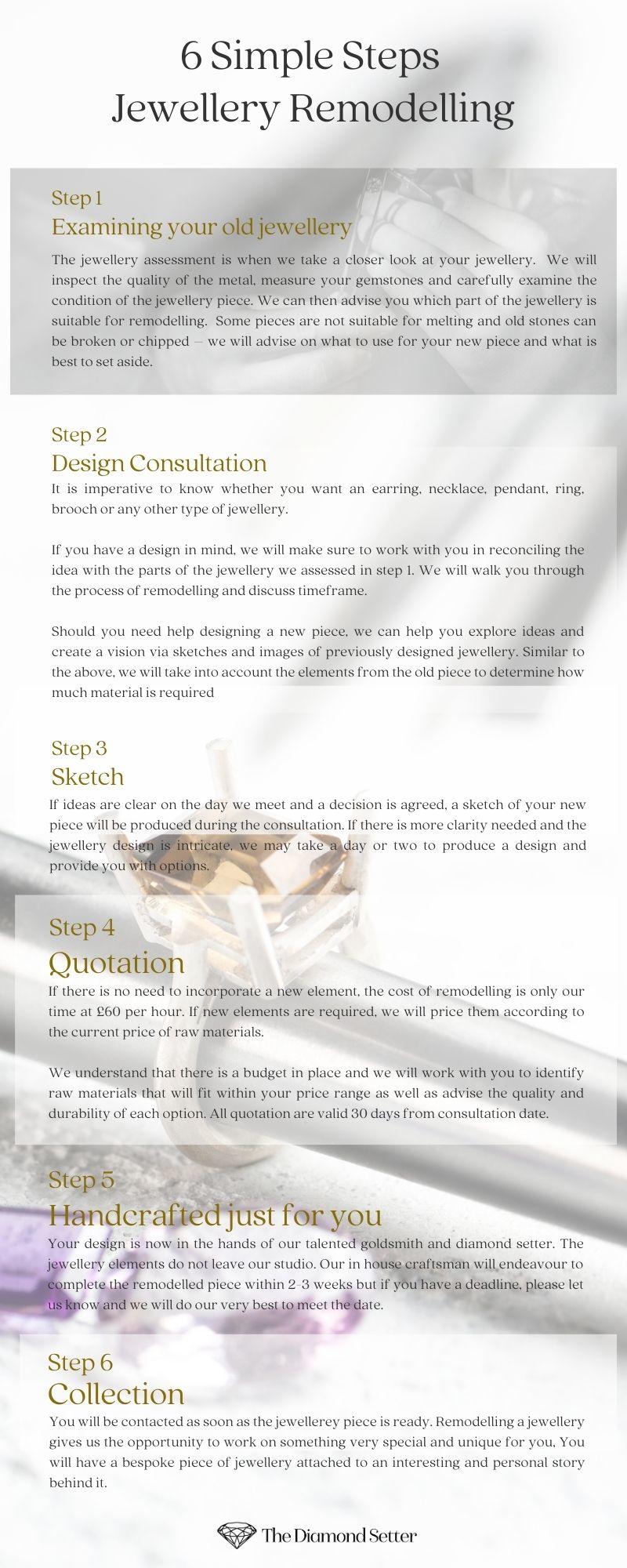 Here's a testimonial from one of customers who brought a diamond ring from her nan which we turned into a beautiful necklace for her wedding day.
"Gavin and Lorraine have been brilliant, and I wish I'd found them sooner! I needed my engagement ring amending slightly and the turn around was completed in a day. I also had an old ring of my grandmothers which was redesigned and made in to a necklace for my wedding and turned out better than I'd imagined. Their expertise and customer service is second to none and would highly recommend to anyone looking for a skilled, independent and personal service." - Sophie Napier (Google Review)
Let us help you ease the worry of keeping a family heirloom and make it a celebration of the memory they left.
Written by Gavin Marsh